Sheet Pile Piling Inside the Gym
Sheet Pile Piling Inside the Gym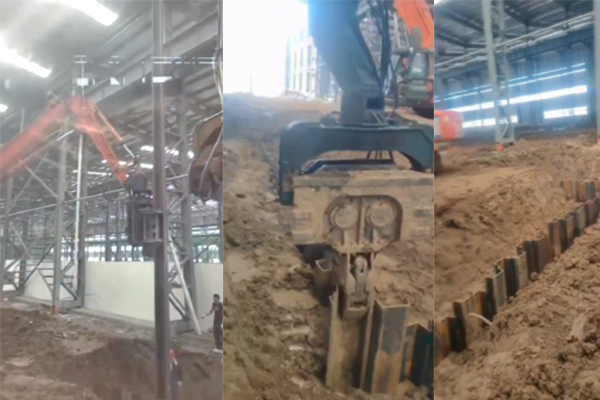 In NANTONG JINYONG GYM construction project, in spite of the height limitation 14m, the sheet pile we going to drive and extract is 15m.
AT55B Side grip vibro + V500 Vibro hammer together completed this task excellently.
AT55B did the first part of job, V500 following make a perfect closing.