Excavator Side Grip Vibro Hammer Dock Pile Driver for Lakeside Dock in Seattle
Excavator Side Grip Vibro Hammer Dock Pile Driver for Lakeside Dock in Seattle
As the leading piling equipment manufacturer, Anteng keeps innovating the technology and stays sharp for market needs. For the growing demand of dock building in America market, Anteng improves hydraulic excavator mounted side grip vibro hammer to dock pile driver use. Our latest dock pile drivers for US distributor have already arrived on working site for lakeside dock in Seattle.

Whether you're building a lakeside dock with a viewing area, a dock on a canal, or a dock on the Gulf or Atlantic, the most critical part of installation is securing it to the ground. Anteng dock pile driver is good, sturdy and efficient piling equipment to support it. Anteng dock pile driver is versitile to drive different types of piles including steel, concrete, timber and composite piles. Our goal is to make getting your construction works easy so you can focus on sailing.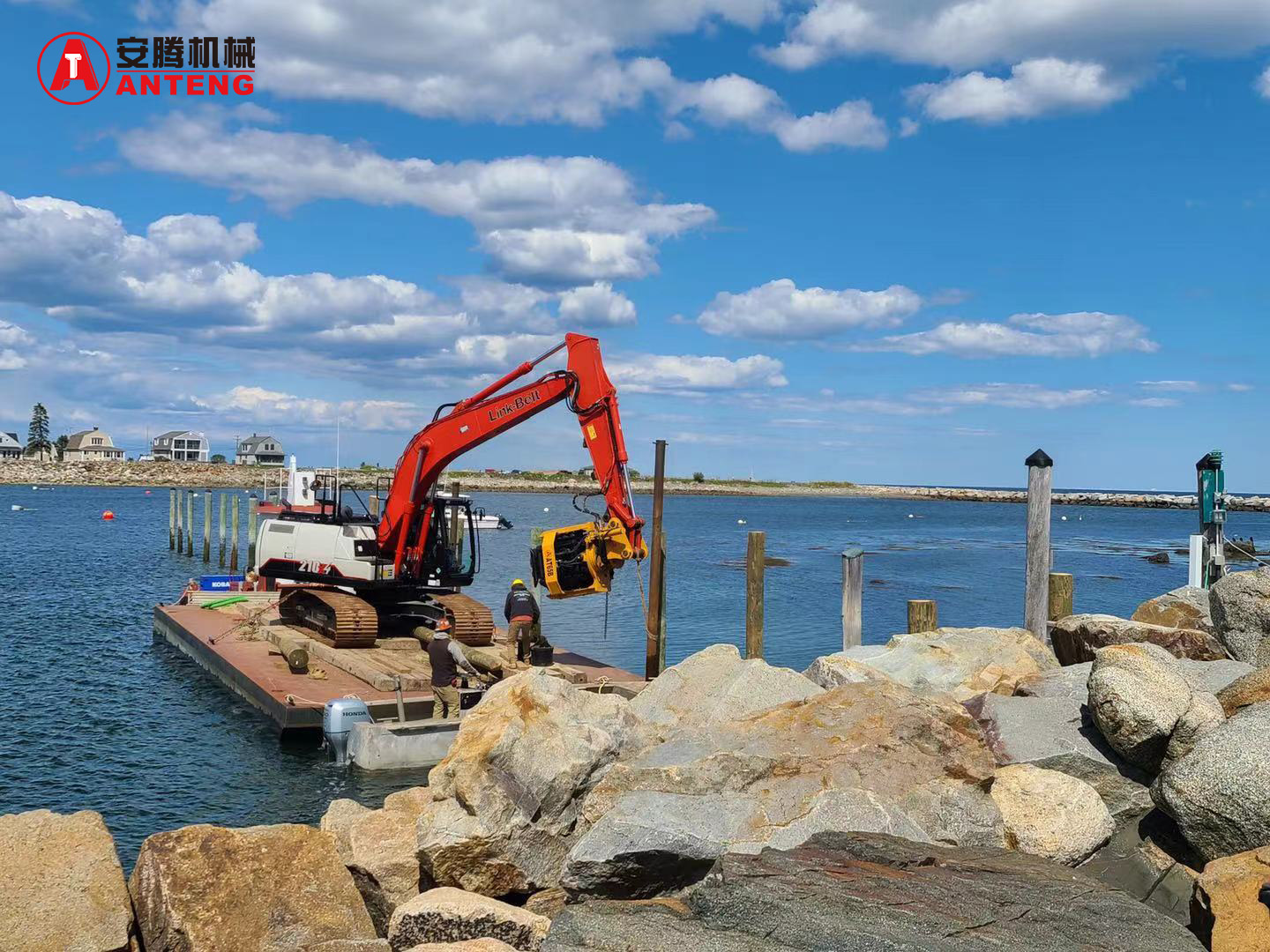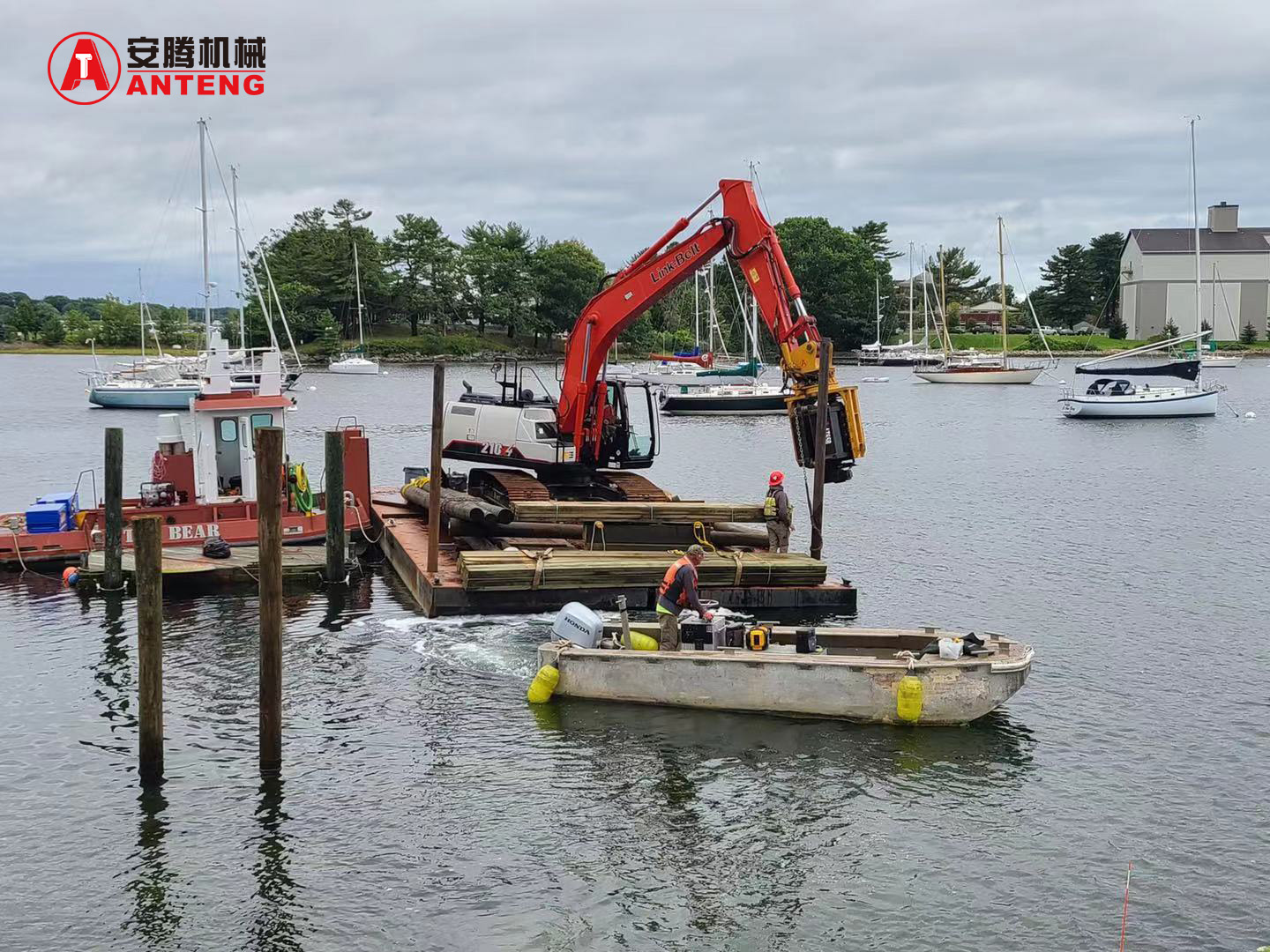 Anteng innovated and high quality hydraulic side grip vibro hammer is featured with:
1. Fully hydraulic flexible control
2. 360° rotation, +-30° tilt , pick up pile easily
3. No lifting height limit of the excavator boom, no need to prolong the boom to drive long piles
4. Famous brands core components, reliable performance
5. Circulating cooling, no high temperature troubles
6. Available for a wide range of piles including sheet piles, H-piles, tubular steel piles, timber piles etc.