V300 Excavator Mounted Vibratory Hammer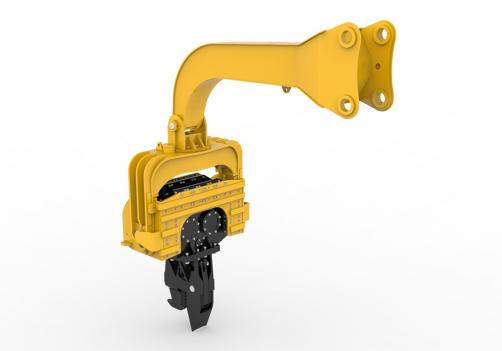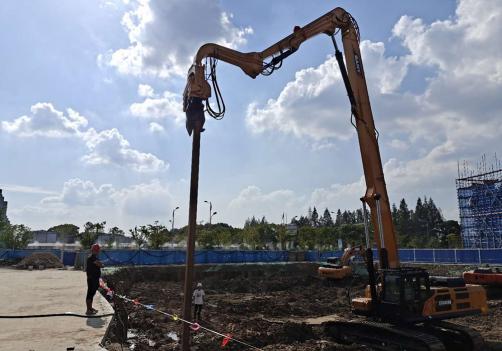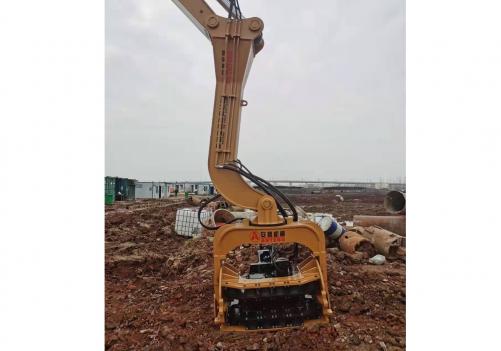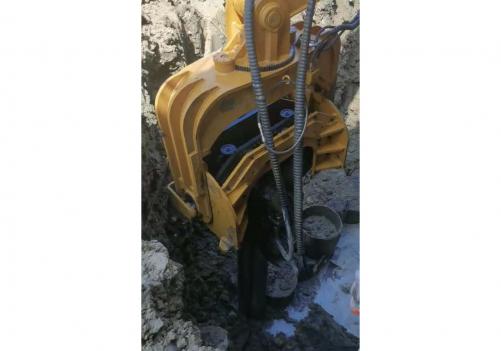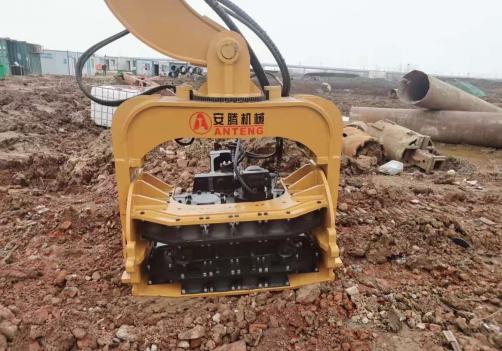 V300 Excavator Mounted Vibratory Hammer
ANTENG pile drivers are excavator-mounted, high frequency, vibratory-type pile drivers - for handling, pitching, driving and extracting different type of piles in a wide range of site and soil conditions.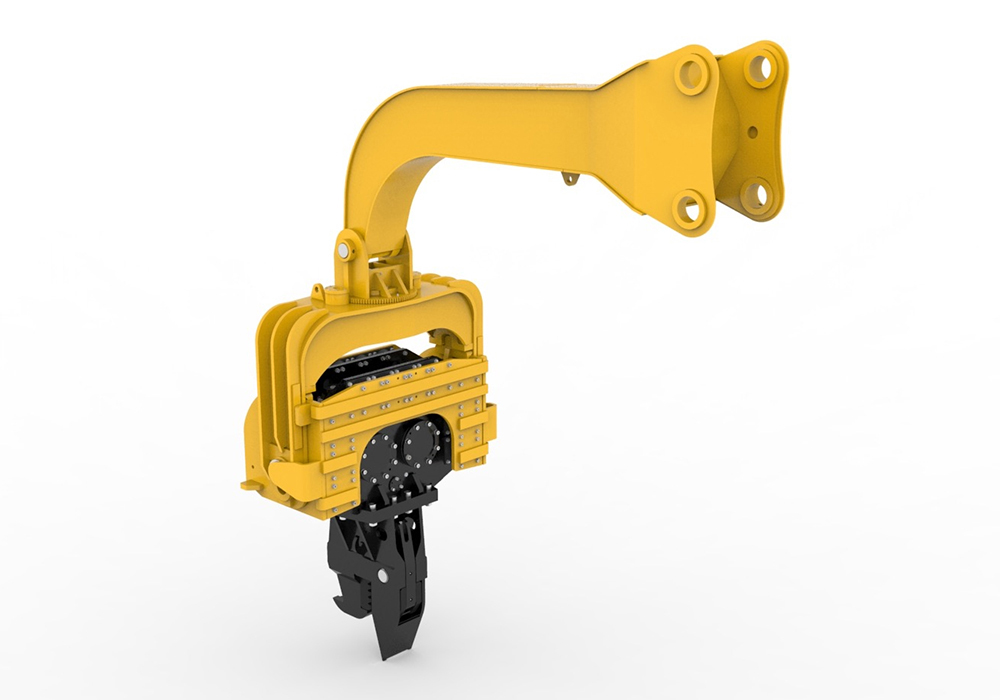 1. More environmentally friendly, more comfortable operation experience.

2. Circulating cooling, no high temperature troubles.

3. Full hydraulic flexible control, simple operation, 360° rotation, 180° tilt , pick up pile easily.

4. Available for a wide range of piles including sheet piles, H-piles, tubular steel piles, timber piles etc.

5. Precise design ,reliable performance, core components are imported from famous brands.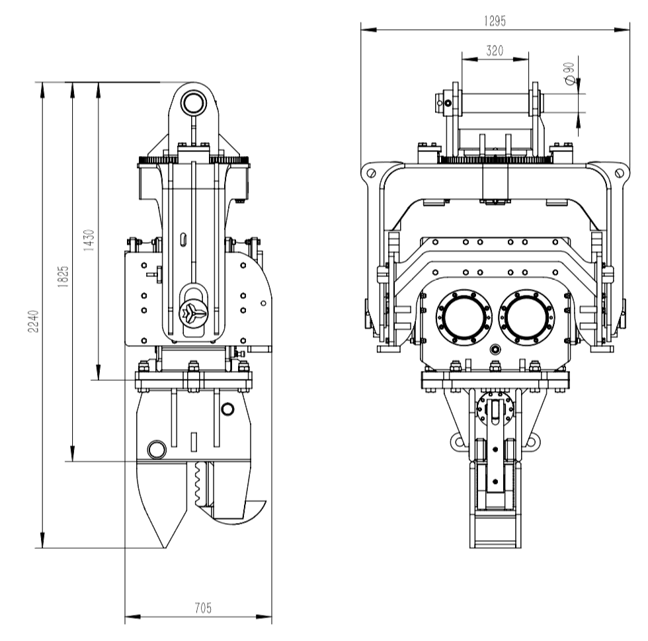 V-350 SPECIFICATION

Eccentric Moment

Kgm

5.1

Frequency

rpm

2800

Centrifugal Force

Kn

385

Hydraulic system operation pressure

bar

300

Hydraulic system oil flow

lpm

208

Weight (with clamp and vice arm)

kg

2300+680

Suitable excavator weight

Ton

25-30

Size (measure with standard clamp)

mm

1300*710*2420

Vice arm model




A200

Standred Max. Applicable sheet pile length

m

6

Max. Applicable sheet pile length

( Move down excavator boom cylinder)

m

9
V300 Application:
*V300 Designed to match the capabilities of middle excavators and to combine a robust structure with excellent pile handling characteristics.

* Fitted with clamps capable of driving a wide range of piles including sheet piles, H-piles, tubular steel piles and other pile sections.
NOTE!
! Preliminary selection. When making the final selection excavator engine size and hydraulic system design (oil pump arrangement, oil flow rate/pressure etc), as well as soil and site conditions, shall be taken into account.

! Specifications are subject to change without notice.

Feedback form contact with us