SR235 Rotary Drilling Rig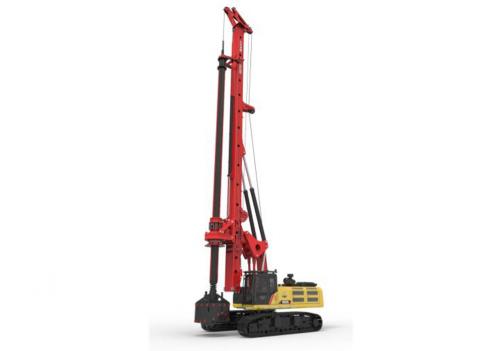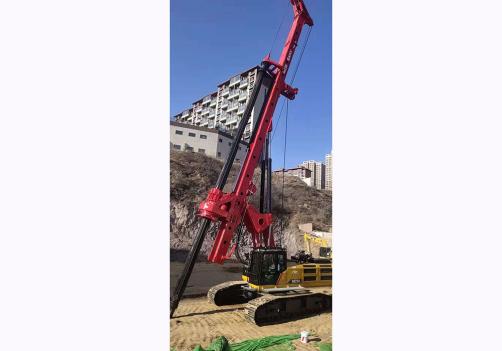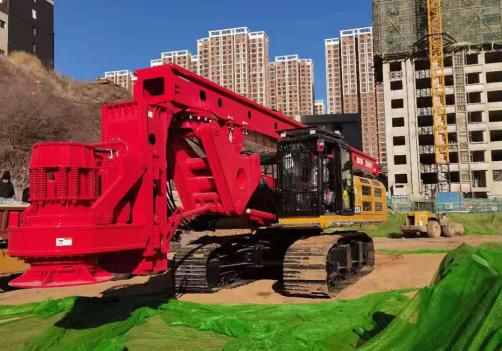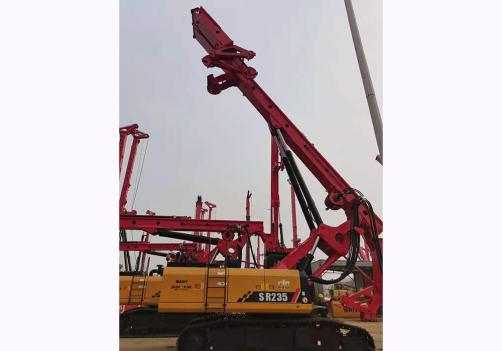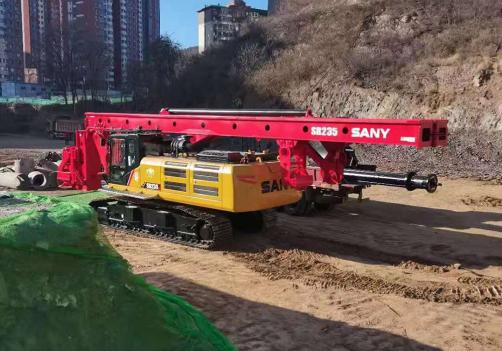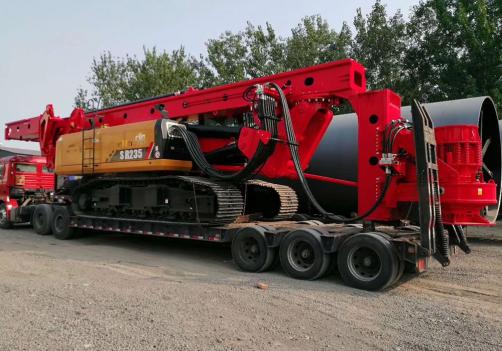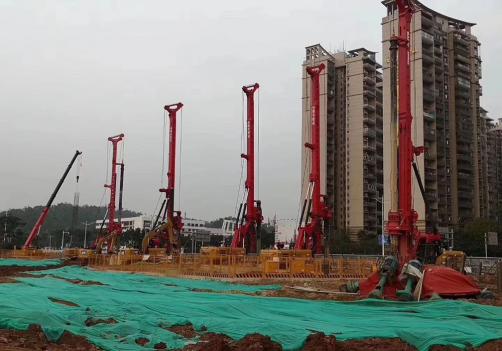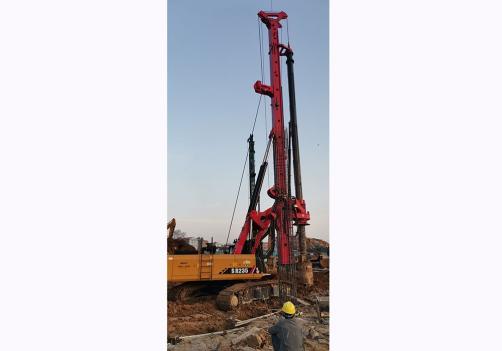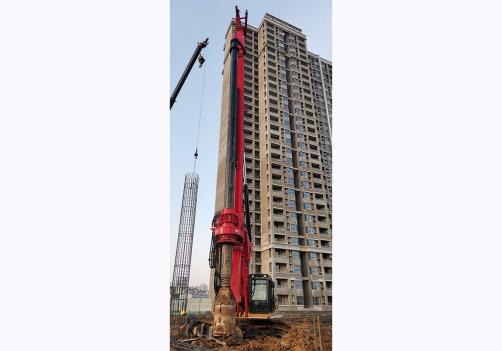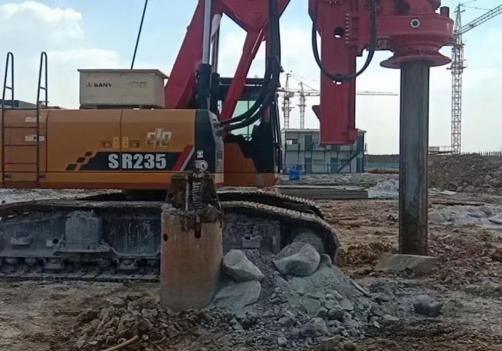 SR235 Rotary Drilling Rig
Max.Pile Diamete



2000mm

Max.Pile Depth



68/54m

Operating Weight



81T
Efficient construction: The most preferred model in civil construction, with fast construction speed and large capacity; adopting the sixthgeneration new material 445 Kelly bar, integrated locking device, drilling capacity increased by 25%, suitable for drilling in multiple strata.
Strong power: Imported large-displacement EFI engine, equipped with high-power main pump, using power optimization control technology, real-time power distribution, fast response speed, high fuel efficiency, saving energy by 10%~15%.
Step drum: Single layer wire rope winding for interlocking Kelly bar to meet 54 meters drilling depth; free of mutual extrusion and wear to increase service life by 35%.
High reliability: High standard design for mast and luffing boom, strong and durable, no cracking in 20,000 hrs operation. Large torque and high configuration reducer with wide high-efficiency working range, construction faster and safer.
Intelligent upgrade: HD touch screen, 3ms refresh frequency, smooth animation display.
Convenient maintenance: The external driving key of rotary drive facilitates maintenance and replacement; the main winch wire rope end is fixed by wedge, easy to disassemble and assemble. The special lubrication point connected with outlet hose to facilitate butter injection.
Main performances

Unit

Parameter

Remark

Pile

Max. drilling diameter

mm

2000




Max. drilling depth

m

68/54

①

Rotary drive

Rated output torque

kN·m

235




Rotation Speed

rpm

5~27




Crowd system

Crowd force

kN

210




Line pull

kN

270




Stroke

mm

5000




Main winch

Lifting capacity

kN

235




Wire rope diameter

mm

32




Max. line speed

m/min

70




Auxiliary winch

Lifting capacity

kN

80




Wire rope diameter

mm

20




Max. line speed

m/min

70




Mast inclination

Forward/backward

°

5/90




Lateral

°

±3




Main Chassis

Base engine

/

ISUZU 6UZ1




Engine power

kW/rpm

257/2000




Emission regulation

/

COMⅢ




Engine displacement

L

9.84




Chassis length

mm

7265




Extension width

mm

4500




Track shoe width

mm

800




Swing radius

mm

4360




Overall machine

Overall height

mm

22870




Operating weight

t

81




Transport width

mm

3540




Transport height

mm

3660



①: friction kelly depth / interlocking kelly depth
Kelly bar

Weight(Kg)

Depth(m)

Option

Interlocking kelly

Φ445×4×15

10300

40




Φ445×3×15

10600

50




Φ445×4×14

11300

54

Standard

Friction kelly

Φ445×5×14

10300

63




Φ445×5×15

10900

68



Feedback form contact with us